Days of Our Lives is set to become a streaming exclusive, and the decision to pull it from TV is upsetting its passionate fan base.
The long-running soap opera has been on NBC for almost 57 years, but from September 12, 2022, it will be broadcast exclusively on Peacock. Some on social media suggest it's unfair on elderly viewers, but a statement from NBC implies a majority of the audience is already watching it digitally.
The slot left open by Days of Our Lives on NBC will be filled with a new one-hour news program, titled NBC News Daily.
Days of Our Lives' shift from network to streaming was announced late on Wednesday, with social media users instantly reacting with fury.
"This is infuriating," wrote self-proclaimed Days fan @JustJeanne444 on Twitter. They went on to express how tough it will be for elderly viewers, "who haven't a clue what streaming is let alone how to use it, some aren't able to afford or have access to broadband!"
Twitter user @AlissaKrinsky called it an "earthquake" in the soaps world, as it now just leaves The Young and the Restless, The Bold and the Beautiful and General Hospital as the three surviving soap operas on television. @CaseySHutch pointed out that for the first time in 73 years, NBC will have no soap operas on television. The network had many soap operas over the decades, starting with These Are My Children in 1949.
NBC has been home to dozens of soap operas over the years, with some of the longest-running examples including Another World (1964-1999), The Doctors (1963-1982) and Passions (1999-2007).
Many others across Twitter and Facebook commented on how difficult it would be for elderly viewers to navigate digital platforms. But Mark Lazarus, chairman of NBCUniversal Television and Streaming, thinks the transition will be effective.
"With a large percentage of the Days of Our Lives audience already watching digitally, this move enables us to build the show's loyal fan base on streaming," he said in a statement, "while simultaneously bolstering the network daytime offering with an urgent, live programming opportunity for partners and consumers."
He continued, "This programming shift benefits both Peacock and NBC and is reflective of our broader strategy to utilize our portfolio to maximize reach and strengthen engagement with viewers."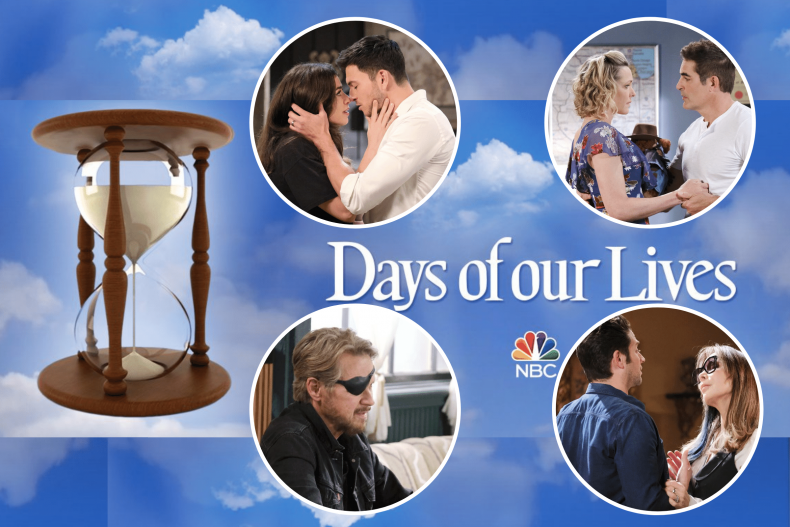 Days of Our Lives is already available to watch on Peacock, but just after it's already aired on NBC. The move to becoming digital exclusive led fans across social media to call for the entire 57-year back catalog of episodes to be launched too.
Days of Our Lives' mini-series have become available to watch exclusively in recent years. Days of Our Lives: Beyond Salem, starring Lisa Rinna and Deidre Hall, has aired 10 episodes in the past year, while Days of Our Lives: A Very Salem Christmas was a holiday movie that launched in December 2021.
The show coming to replace Days of Our Lives, NBC News Daily will be anchored by Kate Snow, Aaron Gilchrist, Vicky Nguyen and Morgan Radford.
Other titles generally associated with network television, Thursday Night Football and ABC's Dancing With The Stars, also recently announced their intention to become streaming exclusives later this year.
Source link: https://www.newsweek.com/days-our-lives-soap-opera-streaming-peacock-jump-end-nbc-1730750